There is a great concern regarding the impact that mainstream culture has on each one of us, our communities, and importantly, the church. Culture is incredibly beautiful – allowing humans to express an immense depth of creativity as we use culture to communicate, cooperate, and ultimately, thrive. As a working definition of culture, I appreciate the concept offered by Dr. Bruce Stokes, modern psychological anthropologist and founding dean of the College of Behavioral and Social Sciences at California Baptist University, who regards culture as the psychological filter through which we experience the world. The way in which we see, touch, smell, hear, and taste our way through our worlds – culture is experiential. It is the nature of culture to inform our daily lives. As I always say in my classes, "Culture is how we know what the fire to do all the time…" from our clothing styles to food choices, to educational experiences, and entertainment. Culture is critical. It is beautiful, helpful, and good.
As with many of the hallmarks of human creation, however, when one begins to idolize the ideals of culture, it can become a source of sin as one strives to live by its tenants and reach for cultural standards in lieu of Biblical ones. And it's no wonder – with every television show, movie plot, and music lyric pointing toward the most popular tenants of today, it has become so easy to go along with the mainstream. The power of culture is real. The ways in which mainstream culture has become so very influential can be problematic, particularly for Believers who are walking a fine line of living within this cultural paradigm while prioritizing Biblical ideals.
Further, culture is dynamic meaning that it is changing all the time. There are many reasons for culture change including natural disasters, wars and acculturation – all of which are overt, drastic forms of change. But there are also more seemingly benign changes at play that come in the form of values shifts and ideals that transform people groups over time. And, as culture changes, people change. There is a symbiotic relationship between culture and the people that both create and reflect their culture. Today, the pace at which culture is evolving in the Western world is concerning as it seems we cannot keep up with all of the changing values, ideas, and resulting behaviors that once seemed so secure.
One of the most critical challenges today is rooted in the concept of identity – "Who am I?" and "What is my purpose?" are questions circulating much of the West, particularly among youth. Questions about gender, sex, sexuality, and racial and ethnic belonging run through the cultural milieu of our day. I have noticed how quickly these questions have come to a head in recent years working with university students who are trying to grapple with the pressures of mainstream culture while seeking (and applying) Biblical wisdom. For many Believers today, the central concern with identity feels unsettling and insecure. Truisms that were taken for granted are now in question – from the most fundamental of biological realities to shifts in language which has presented us with nuanced, abstract ideals. How can we prepare for these questions, especially in seeking to live as and serve fellow Christians in this current cultural moment?
My primary field of study, anthropology, the study of human behavior throughout time and across cultures, can offer some insight. Anthropologists have pointed to the fact that culture is shared, learned, abstract, symbolic, dynamic, and integrated (Haviland et al., 2014). From the introduction of the cellular phone to the pervasiveness of social media, the perception of physical borders between nations as internet and travel technology has broadened globalization, to the increased use of remote teaching and learning which has spread ideas around the world (Appadurai, 1996), it is clear that culture(s) are in flux. Moreover, the pace with which we consume media has exposed us all to new and interesting, and deleterious messaging. The effects of such changes are far-reaching and have become deep-seated in the hearts and minds of many around the globe.
How has culture become such a powerful, driving force, then, in the West and throughout the rest of the world? What can we learn about gender(ed) identities from various people groups especially as they are a direct reflection of culturally learned norms? Why have questions about identity become so pervasive today, touching the lives of youth, parents, and the church?
Culture only has as much power as we allow it. Swimming upstream from culture is challenging, but not impossible. We can redirect the compass by focusing our attention on Biblical wisdom in search of clearer answers and maybe even reframing the question entirely: What was culture, and the humans who construct and reflect it, created for?
I look forward to sharing more at Intersect, 2023 at Gateway Seminary in Ontario. We will dive into the nature of identity, the power of culture to inform and influence our lives and seek Biblical wisdom to respond well to this cultural moment.
References:
Appadurai, A. Modernity at Large: Cultural Dimensions of Globalization. University of Minnesota Press, 1996.
Haviland, William, Harald Prins, Dana Walrath, and Bunny McBride. Anthropology: The Human Challenge. 14th ed. Cengage Publishing, 2014.
---
INTERSECT 2023 | IDENTITY CULTURE
Dr. Julie Goodman-Bowling is speaking at Gateway's annual Intersect conference on November 2. Register today on EventBrite to hear more from Dr. Goodman-Bowling!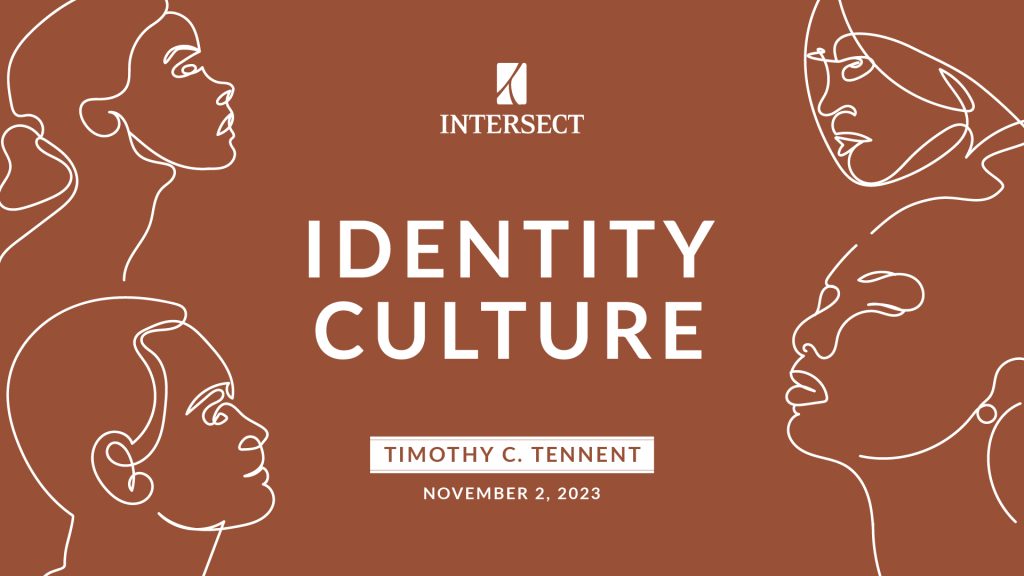 ---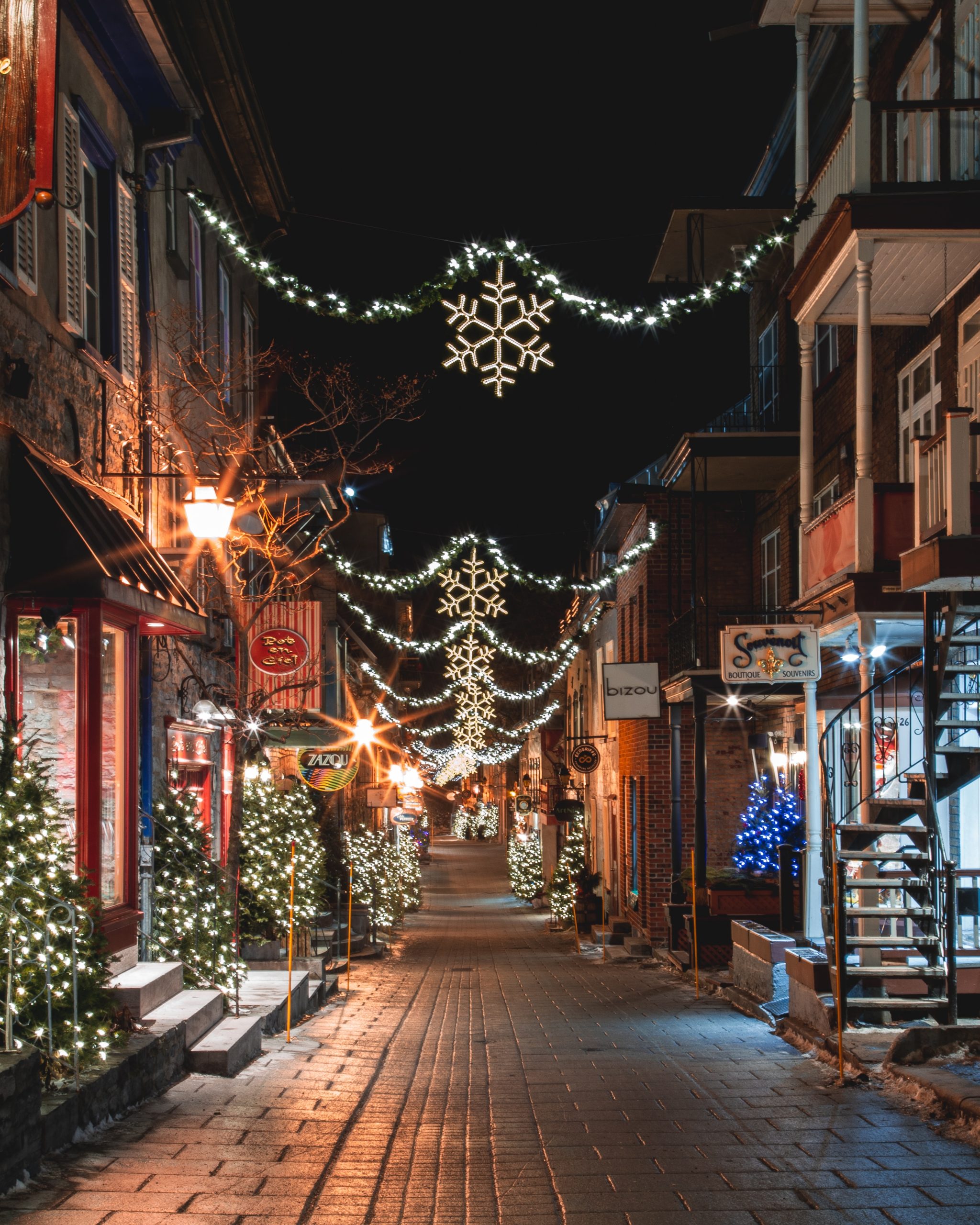 Dr. Iorg emphasizes the importance of Christmas music in his own life and encourages others to make the most of this Christmas season.